| | | |
| --- | --- | --- |
| | ABOUT TC 246-TDC | |
Chairlady: Prof. Yao Yan
Secretary: Prof. Wang Ling
Phone: 86-10-51167489
Fax: 86-10-51167954
E-mail: 626043162@qq.com; wangling@cbmamail.com.cn
Address: China Building Materials Academy, Guanzhuang Dongli 1#, Chaoyang District, Beijing100024, China.

Prof. Ling WANG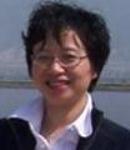 State key Laboratory of Green Building Materials, China

Guanzhuangdongli 1#,Chaoyang District, Beijing100024, PRC

BEng (1990, Building Materials) –Tongji University

MEng (1993, Building Materials ) - Beijing School of Wuhan Industrial

University

冘

Worked in China Building Materials Academy from 1993 till now.

冘 1993~1994, assistant engineer, research on new building materials, wall material, ceiling etc.

冘 1994~1999, engineer, research on durability of concrete



carry on many scientific projects on alkaline-aggregate reaction, froze resistance concrete, long service life concrete

冘 1999~2004, senior engineer, research on high performance concrete, design concrete mixture for many key construction

冘

2005~now, professor, research and application of new kind of concrete admixture, Durability of cement-based materials

2007.11 – now, academic leaders in durability of building material, State key Laboratory of Green Building Materials,China

Leading a research team with 15 persons to carry out 10+ national scientific research projects

l

high performance concrete

l

durability of cement-based composites

I intend to co-operate primarily in the following group during the initial phase:

X

Group A



contributing to the literature review

X

Group B



contributing to the

comparative test

1.

WANG Zhendi



YAO Yan



WANG Ling.

Deterioration Mechanism of Concrete Subject to Freeze-Thaw Cycles and Chloride Salt Attack [J]. Ceramic Journal of the Chinese Ceramic Society, 2011, 39(6): 1022-1027. (EI)

2.

WANG Ling



WU Hao



GUAN Xuemao, HUANG Pengfei. Research on Failure Mechanism and Service Life Prediction of High Performance Cementitious Materials under the Synergistic Effect of stress, Chemical Medium and Freezing-thawing Cycle. Advance in material. 2010, 29(9): 25-33. Vol.28, No.3

3.

LI Yunfeng, YAO Yan, WANG Ling. Recycling of industrial waste and performance of steel slag green concrete [J]. Journal of Central South University of Technology, 2009, 16(5): 768-773. (SCI, EI)

4.

LI Yunfeng, YAO Yan, WANG Ling, LIN Hui. Effect of steel slag powder on mechanical properties of high performance concrete[C] //Proceedings of 8th International Symposium on Utilization of High-strength and High-Performance Concrete, Tokyo, Japan, 2008: 628-632.

5.

WANG Ling.

Studies on the Factors that Control the Compatibility between

Superplasticizer and Cement

[C] //Proceeding of the 6th international symposium on cement & concrete, CANMET/ACI international symposium on concrete technology for sustainable development, 2006, (2): 1581-1585.